How do architects reduce construction costs?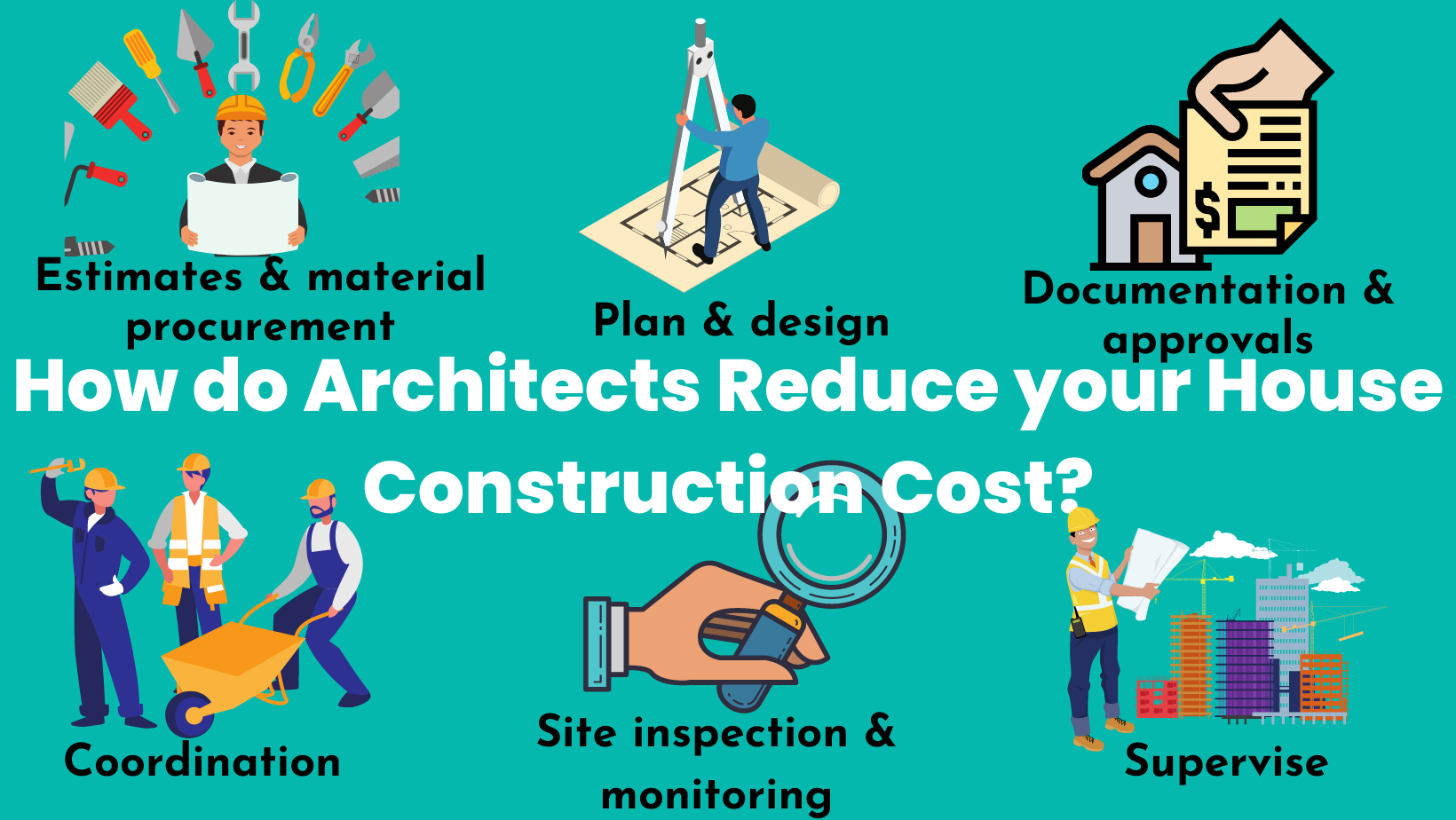 Building a residential house in India is a costly affair, especially in Bangalore. The construction cost of an average house in Bangalore ranges between 30 lacs to 50 lacs on a 1515 sq. ft plot. The current cost of building a house in Bangalore starts from 1515/- to 1700/- per sq. ft. and can go even higher based on your taste and requirments.
It includes raw materials, designing, labor costs, municipal approvals, and miscellaneous costs. People deem hiring an architect as an additional cost. But architects help you significantly reduce your construction cost to realize the vision of your dream house.
Budget overshoots are a common concern while building a house. It can choke you financially and thwart your construction process. That's where a professional can help you – not a financial advisor but someone who understands construction designing and knows how to optimize your budget.
An architect is more than just a house designer. They possess a 360-degree view of construction processes and the associated financial needs. Architects relieve your burden right from conception and planning to construction and budget management. Every construction decision has an equivalent impact on not just the spatial design but your overall budget, quality of the building, and delivery time.
Continue scrolling to see how an architect can help in reducing the construction cost of your building.
Conception

Any construction project is a vision or an idea until and unless an architect gives it a buildable shape. Architects work in tandem with their clients to see their vision eye to eye. They, then, start giving it a shape ensuring that the design meets budgetary requirements and complies with local building regulations.

During this phase, architects visit the site and evaluate the potential and limitations to design an effective building plan. This initial design has a significant impact on your overall construction cost.

Architects develop efficient designs to make optimal use of space and lighting in the house that has long-term repercussions on energy costs. This initial design is delivered to you with all visual references, elevations, designs, and 3D views. If you feel there are any changes, they incorporate them in this phase to avoid any errors in the later phase and cost overshoots.

Design

The final design is a crucial backbone of the overall execution. It provides you with a clear vision and is the last chance to make any changes. Incorporating changes during the conception and design phases is less expensive than making on-site changes. It leads to wastage and additional costs.

Hence, professional and good architects keep all their communication upfront. They ensure all changes and requirements are incorporated without leaving any gaps.

Your final design is submitted for approval. Hence, any small error will not only result in cost increases but impede your process of regulatory clearances that in turn delay your construction process and increase construction cost.

The blueprint estimates the quantity of raw materials and the final project cost. It helps architects choose appropriate materials to avoid budget overshoots.

Material cost

Although architects are experienced in construction, they possess an in-depth understanding of raw materials' types, quality, and price range. Unlike some contractors, who overestimate or quote higher prices, architects help you choose quality materials within your budget.

They assess initial construction costs and suggest a range of materials that suits your needs. Their connections and network also assist you in obtaining discounts and availing of other offers.

Besides cutting costs on raw materials, they purchase quality materials that require minimum maintenance and longer durability. They also plan the shortest routes for electric wiring and plumbing to reduce the quantity of materials required.

Construction

People usually assume that the architect's role ends with handing over the blueprint of the construction design. Contrary to this general misconception, architects play an active role throughout the entire project.

Architects are nothing less than project managers who assist in every stage of your construction. They work in tandem with structural engineers, contractors, mechanical engineers, and civil workers for a coordinated construction process.

They keep an eye on raw material procurement, labor requirements, budgetary spending and keep re-estimating at every stage for optimizing the budget.

They constantly communicate with the engineers and clients to keep track of expenses, avoid unforeseen issues, and cut costs wherever applicable.

Besides cutting down on costs, they relieve the burden off of your shoulders. You don't have to monitor your construction progress frequently because your architect will report it to you regularly.

During the construction phase, architects regularly go on-site to inspect the building and ensure that it matches the blueprint. They keep a check on invoices to prevent discrepancies.

Delivery

Some constructions need post-building approvals. Architects can get clearances quicker since they are equipped with comprehensive knowledge about your project. They help you with documentation to ensure administrative adherences and avoid over-the-board government expenses.

They don't wind up abruptly once the construction is done. Architects stay until the end and help you clear off all the bills. They hand over your project and explain all the costs incurred to date. They also provide you with a manual of your house to help you understand the blueprint of your house, in case you need any changes or repairs in the future.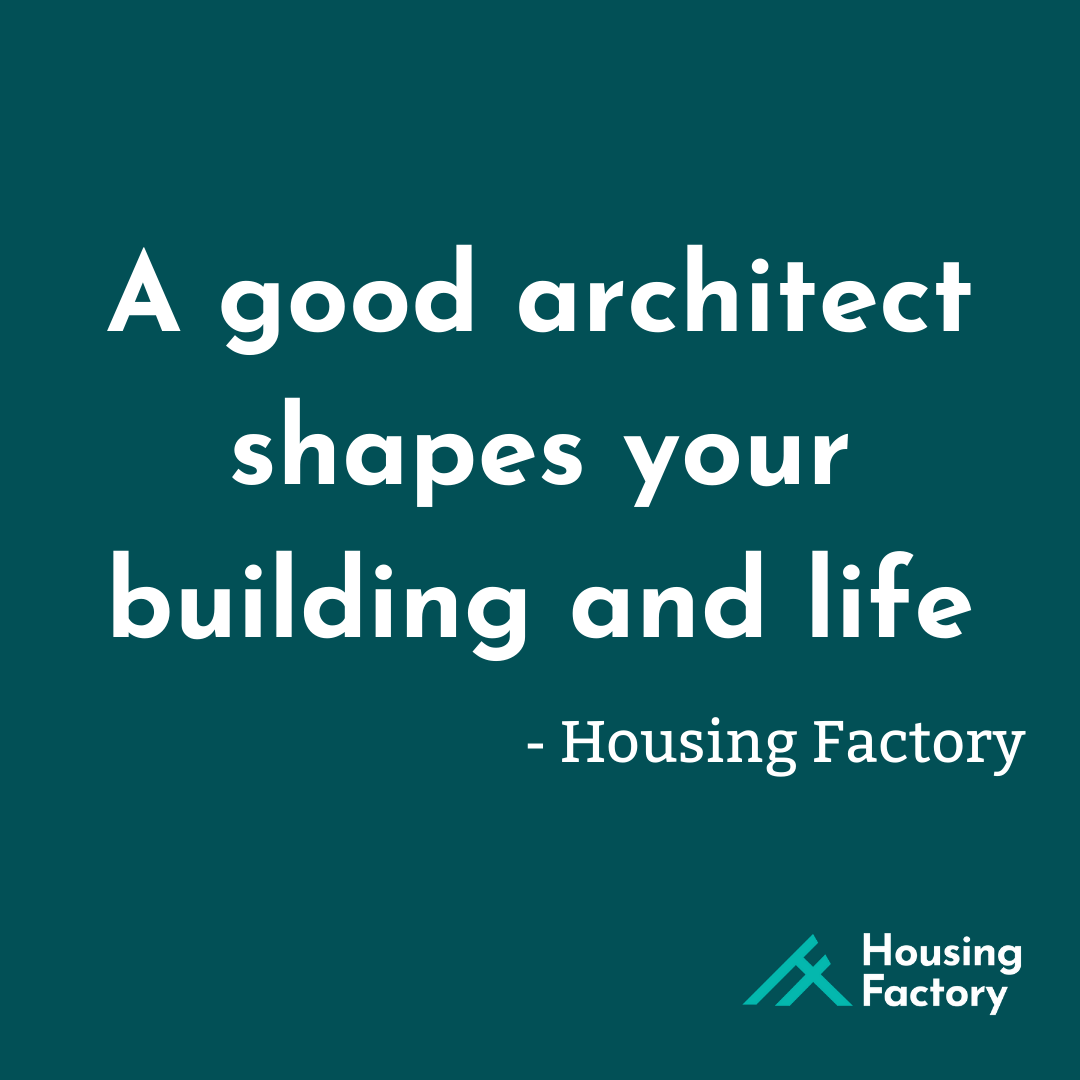 Conclusion
Investing in an architect is the best and most wise investment you will make for the efficiency and durability of your house. Building a house is an enormous investment, and you cannot handle it all on your own until and unless you are an architect yourself.
Although certain factors aren't in the control of architects, they exploit smart design strategies to propose an affordable and efficient solution to your housing needs. Hence, architects are your best construction guides who care for your money.
FAQ's
What is the cost of building a house in Bangalore?

The average cost of building a house in Bangalore varies from 30 lacs to 50 lacs. However, it is just a starting range. It can go up or down according to your requirements.

What is the cost of building a duplex house in Bangalore?

The cost of constructing a duplex house in Bangalore begins at 60 lacs and goes up or down as per your needs.

How much does it cost to design a house plan in Bangalore?

It costs you anywhere between 50/sqft to 150/sqft to design a house plan in Bangalore.
However all our packages are inclusive of house plan designs in Bangalore.
#Experienced Architects #Design #2D-Design #3D-Design #Construction Company #Housing-Factory #Build-Home #Residential #Interiors #Commercial #Bangalore #BBMP #BDA #BMRDA #Panchayat #STRR #Municipality-Permission #A-Katha #B-Katha #Plan-Approval #Building-License #Hassle-Free #Contractor #Bescom #temporary electric connection #permanent Bescom Electrical connection
Hire the best construction service