Technologies architects use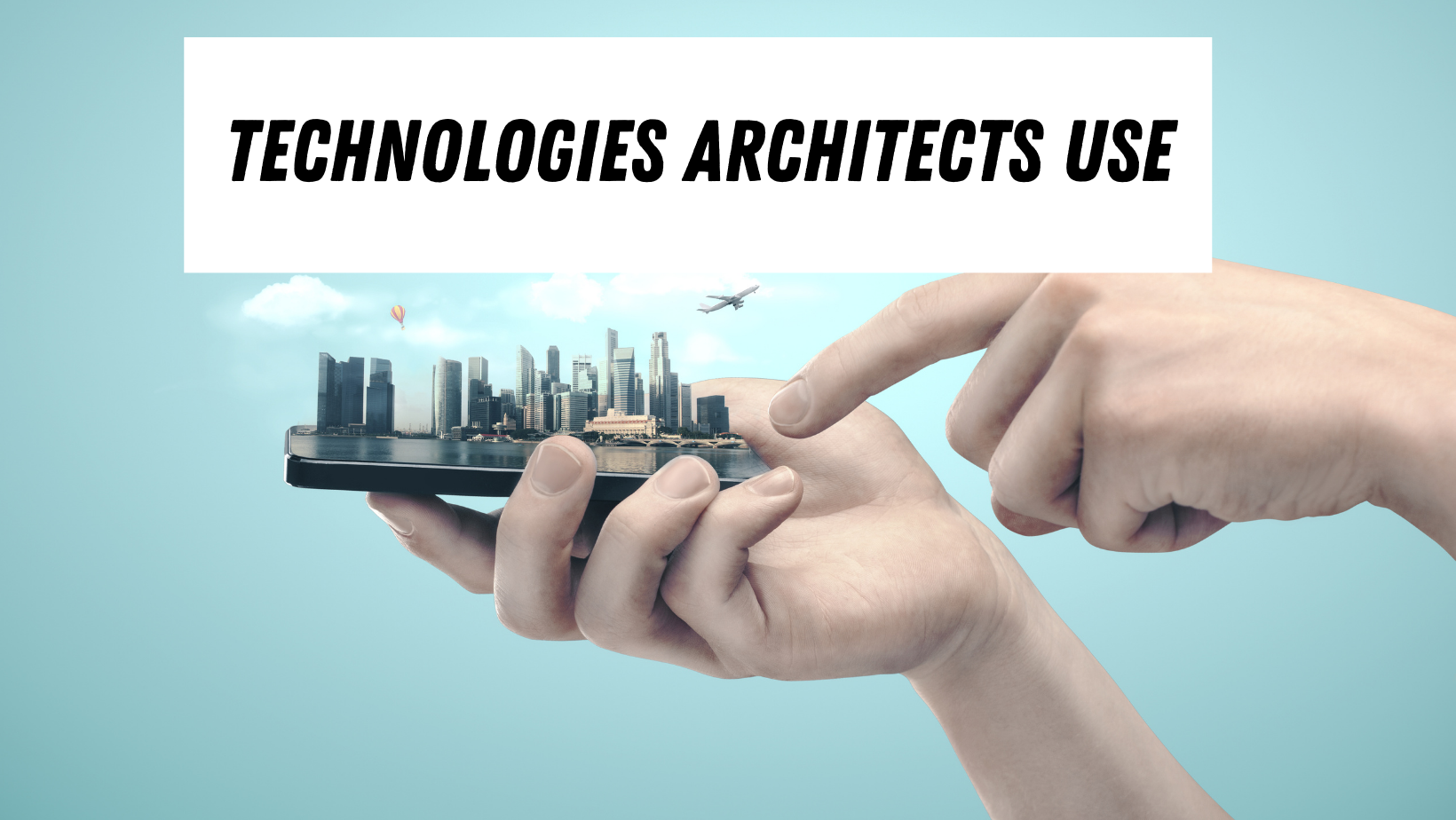 From drawing complex designs on paper to creating 3D architectural designs, the construction sector has adapted the rapid technological advancements. The evolving trends and advances in architecture inspire modern house owners to seek technologically sophisticated houses.
Architecture has been upgrading to the newest technological updates and adhering to the latest upcoming ones for a better collective future. The complex designs on paper were never easier to understand. A slight mismatch or client dissatisfaction leads to replanning, redesigning, and budget overshoot.
But, thanks to technology, the 3D models and 360-degree digital view reduces these risks. There are different categories in architecture design. Various technical tools are used in different stages to ensure the output matches the client's expectations.
There is little to no awareness of these technologies or tools among the general public. Sometimes, even architects are unaware of these tools. So, this article guides you about major technologies or tools that assist architects in building future-ready homes.
Building Information Modeling?

Building Information Modeling is a transformative technology in the construction field. BIM is a digital process of creating, curating, and managing data during the lifespan and through different stages of construction.

BIM employs an open cloud platform for integrating and digitizing multi-disciplinary data for real-time collaboration. BIM streamlines the resource procurement and construction process by providing a collaborative platform. AllpaIn, Revit, and ArchiCad are the most commonly used BIM software.

Design for additive manufacturing

The additive manufacturing technique is a process used to design 3D parts and intricate shapes. The additive method is primarily employed in the aircraft, automobile, medical, and transportation industries. But, it has turned out to be saviour for the architecture industry too.

It saves a lot of time and reduces material consumption and wastage. Additive manufacturing technique designs 3D models of production parts by fabricating different layers of material.

Although this method is not employed in a full-fledged manner, researchers attempt to optimize it to build whole structures. nTop platform, Gen 3D Sulis, Netfab Ultimate, Fusion 360, and Solid Edge are some technical tools used in additive manufacturing.

Additive manufacturing is a multi-stage process that requires multiple tools. The tools mentioned above are just a few to quote. However, they don't replace your CAD entirely but guide, assist or complement the workflow for error minimization and automation of processes.

Architectural technologies

AutoCAD, Revit, Rhino, and Grasshoper are a few famously used technological tools in construction across the globe. AutoCAD is ubiquitous in the construction field.

AutoCAD is a computer-aided-design software used to design precise 2D or 3D structures. It is used across diverse industries, which also finds its application in the construction sector.

It allows you to create, view, and edit your designs anytime and anywhere. FreeCAD, LibreCAD, Draft It, and NanoCad are some best alternatives to AutoCAD.

Interior designing

Architectural designing is not limited to exterior designing alone. There are impressive tools for interior designing too. For example, Foyrneo, Blender, and AutoCAD are commonly used for interior designing.

Blender is a technical tool used for 3D designing, animations, and motion graphics. It is not specifically applicable to the construction industry.

However, any product or package that needs designing and animation find Blender relevant.

Generative design

The generative design utilizes artificial intelligence to create relevant architectural designs based on the data given automatically. It uses algorithms to extract and process data to generate only appropriate designs.

The generative design creates multiple designs at a time. So, you can choose from a diverse set of possibilities, unlike in the conventional model.

However, this technology is not yet deployed on a wide scale. Lack of personalized touch is one common reason behind its laggard growth.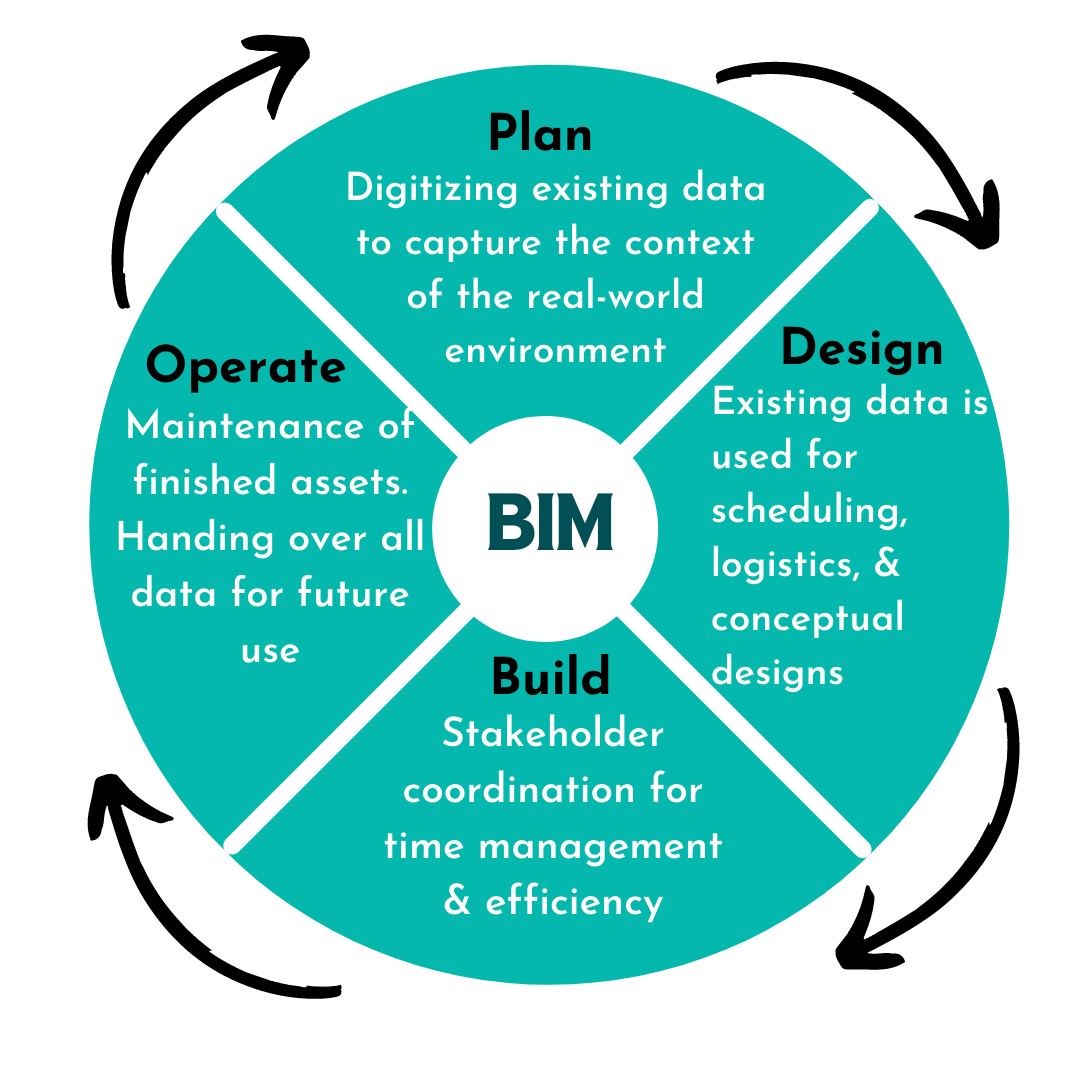 Tools used in the construction industry
FUZOR

FUZOR is a one-stop destination for all your architecture design needs. From rough conceptual designs to 3D interior designing, FUZOR provides crystal clear imagery better to understand the visual appeal of your final construction.

FUZOR is an amazing software tool for both designing and client presentation. It also allows you to improve and edit your designs anytime and anywhere.

CURV

CURV is a virtual reality technology that captures your vision to create a virtual replica of your design. "How is it different from 3D model?" you may ask.

CURV walks your client through the prototype or 3D design of the entire construction. It feels like a surreal experience. However, CURV is an excellent tool for precision designing and spotting minute errors before giving your construction project a final nod.

Jaunt VR

Jaunt VR is another great tool to update your clients with the construction site's progress. Jaunt VR is a tool that allows you to capture your surroundings with 3D and D sound recording too.

You can recreate the visual experience of the construction, allowing your client to monitor the progress without having to visit the site.
Conclusion
Building a house, shop, or office is a long term investment. And construction is a long term labour intensive process. So deploying technology to a certain extent helps with resource wastage, budget management, and design disasters.
The last five years have seen an exponential increase in the adaption of technology in the architecture sector. A proper blend of human and artificial intelligence can reduce human errors, automate processes, and optimize resources for streamlined processes and reduced costs.
Housing Factory has been an ardent advocate of techno-equipped houses. We suggest the best solutions build future-ready buildings using our latest technologies.
FAQ's
What is BIM?

Building Information Modeling is a digitized process of streamlining construction projects and processes. You can create files, store all the documents on the cloud, and share them with the stakeholders without fearing unauthorized access.

Building Information Modeling cuts construction delays with real-time data processing and accessibility. With BIM, you can monitor different departments and spot inaccuracies at the earliest stage.

What are the commonly used technologies in architecture?

AutoCAD, BIM, ShapeSpark, and Fuzor are commonly used technologies in architecture.

What are the uses of BIM?

BIM allows you to
Manage construction workflow and material procurement
Monitor unforeseen construction delays or hazards
Create virtual 3D models of the buildings
Create, store, manage, access, and share all relevant files on an open cloud platform with your team.
#Experienced Architects #Design #2D-Design #3D-Design #Construction Company #Housing-Factory #Build-Home #Residential #Interiors #Commercial #Bangalore #BBMP #BDA #BMRDA #Panchayat #STRR #Municipality-Permission #A-Katha #B-Katha #Plan-Approval #Building-License #Hassle-Free #Contractor #Bescom #temporary electric connection #permanent Bescom Electrical connection
Hire the best construction service