Architectural design trends of India in 2021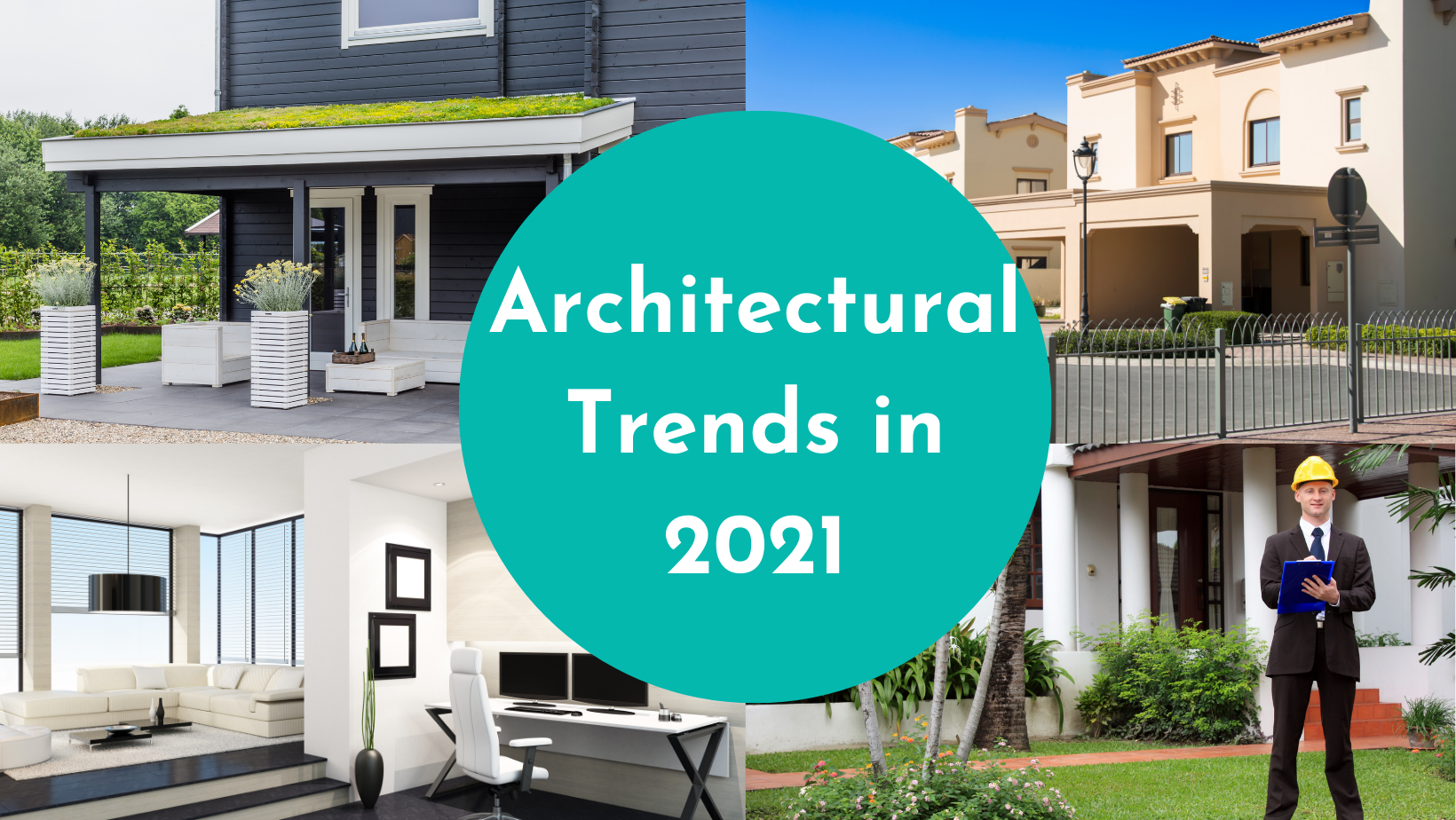 The pandemic years have been rough on the construction sector. Yet, 2021 didn't miss a chance to beautify house owners' dreams with new construction trends and architectural designs.
Every New Year brings a lot of colours and new aspirations for everyone. Since it is already three months into 2022, we thought reflecting on the best trends and designs of 2021 will set the stage right for 2022 and help you decide better.
India has always been a country of traditions and deep-rooted values. It vibrantly reflects in the housing styles too. However, India has changed its direction to embrace modernity, sustainability, and creativity to etch its position in global architectural excellence.
Despite the pandemic, from the most affordable homes to the world's most sustainable and luxurious homes, 2021 has been a fruitful year. Thanks to the partial reliefs from the lockdowns and boost in all commercial activities after almost a year.
Are you struggling to choose the right residential style that suits your needs and personality? Well, this list might help you. So, without any further ado, let's quickly jump into it.
Constructions
Greenhouses

The need for sustainable greenhouses has forever been emphasized. 2021 has laid the foundation towards a sustainable future with the rise in the trend of green and sustainable houses.

From sustainable raw materials and energy generation needs to designing sustainable structures, greenhouses are a 360-degree approach to revolutionizing the construction space for sustainable transformation.

Greenhouses use a lot of transparent glasses to allow natural light into the house at all times to reduce energy consumption. As a result, it significantly impacts the carbon footprint on the earth.

Balconies, large windows, and meshed doors allow fresh air, which in turn again helps in the reduction of energy consumption.

Green roofs are one of the intelligent and sustainable features of greenhouses.

Greenhouses consist of many green plants, both small and large, both inside and in the exteriors.

All these sustainably innovative features keep the home optimal in temperature.

Steel palettes

Steel is prominently used across the globe in significant infrastructure constructions. India has always used bricks and concrete as raw materials in construction. But steel, which was earlier used as an alternative or a combination material, has stolen the limelight in 2021.

Steel is an excellent alternative to concrete because of its durability, sustainability, stability, resistance, strength, and efficiency.

2021 has been an excellent year for steel palettes in both small and medium scale constructions. It is anticipated that steel palettes will enter residential housing space too in 2022.

Redevelopment

Besides building modern-age constructions, house owners resorted to renovating and redeveloping their old-style houses to meet modern needs and tastes. With the construction industry booming back to life, redevelopment constituted at least two-thirds of all construction processes.

This scaling hints at India's architecture going through a severe change to embrace contemporary architectural styles. According to predictions, the trend will continue into 2022 too.

Gated cities

Gated cities were never an option for traditional Indian consumers. But, 2021 has seen unprecedented growth in gated communities. Lack of space, increasing urbanization, and an exploding population prompted the owners to eschew gated communities.

With each city expanding to its outskirts, gated communities are no longer positioned far away from the cities—one reason for the consumers to adapt to this change quickly.

DIY

The pandemic-induced lockdown has left everyone with a lot of time. As a result, consumers started taking pleasure in decorating or redesigning a part or corner of their house according to their style and wish.

DIY landscapes like creating a mini garden in the balconies or on terraces are one way of this. Decluttering the rooms and creating home offices is another popular trend.
Colours
Old is 'Gold'

Gold is one of the least used colours in residential homes. But now, Gold is one of the most used colours to replicate the vibe of luxury and opulence. Consumers especially started asking for gold-themed bedrooms and living rooms for a resplendent look.

Blue is the new black.

Blue symbolizes class and royalty. Traditionally, Indians are against the colour black. But black symbolizes chic and royal vibe too. So as blue started taking over black, consumers started preferring more and more blue to add a tinge of class and royalty to their houses.

The grey fever

The current generation finds its taste in aesthetic vibe and minimalism. Grey is one colour that you commonly find everywhere for its subtlety and classy look. However, gold and grey are among the most common and popular combinations in 2021 to recreate splendor and gilded looks in your home.
New trends
Home offices

With no signs of abatement, the pandemic has prompted and inspired all employees to design a home office. As a result, most of the redevelopment projects in 2021 constituted redesigning or the addition of home offices.

2022 might most probably continue this trend as more and more variants of the corona are already sending parts of the world into isolation and lockdowns. Moreover, even if the pandemic ends, almost half of the global organizations have already taken an oath to adopt hybrid work culture. Hence, home offices seem inevitable and are bound to grow.

Broad balconies

With isolation and quarantines, people are stuck to their homes. Therefore, renovating balconies, adding indoor plants, and designing mini gardens in balconies are some common trends of 2021. However, the phenomenon is not restricted to the pandemic period alone since the trend has been consistently picking up in 2022 too.
Conclusion
The year 2021 has been a focusing year for construction with so many new trends and an emphasis on healthy, spacious, and vibrant spaces. This article sheds light on the top trends and practices in the construction sector in 2021. The premise of housing styles of 2022 is firmly based on the foundation of changes of 2021.
On an end note, 2021 has been a year of awareness, collective responsibility, and transformation. As the demand for eco-friendly green buildings, architectural excellence & consciousness, and efficient buildings grew, the demand for architects also grew consistently. It is bound to go up in 2022 with increased awareness and demand.
#Experienced Architects #Design #2D-Design #3D-Design #Construction Company #Housing-Factory #Build-Home #Residential-Projects #Interiors #Bangalore #BBMP #BDA #BMRDA #Panchayat #STRR #Municipality-Permission #A-Katha #B-Katha #Plan-Approval #Building-License #Hassle-Free #Contractor #Bescom #temporary electric connection #permanent Bescom Electrical connection
Hire the best construction service